| Served Noon - 5pm | 7 Days |
Booking Essential | North Frederick Street | Off Parnell Sq | Dublin 1

Afternoon Tea Menu


Selection of Finger Sandwiches and Miniture Wraps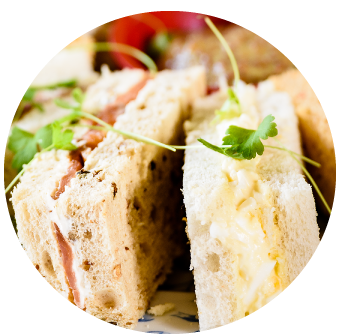 Organic Egg & Watercress
White Bread (G, E, M)
Chicken & Stuffing
Cranberry Sauce | White Bread (G,M)
Honey Roast Ham & Mustard
Brown Bread (G, M, Mu)
Smoked Salmon Pinwheels
White Wrap (G, F, M)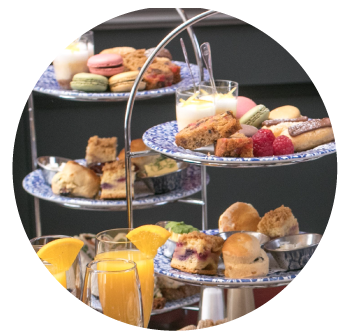 Selection to include:
Handmade Freshly Baked
Buttermilk Fruit and Plain Scones
Fresh Cream | Preserves (G,M)
Mini Chocolate Eclairs | Cheesecake | Mouse Selection (G,E,M)
Fruit Cake (G, E, M)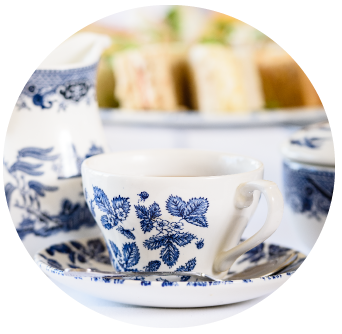 Our Old Music Shop Afternoon Tea is served with a Selection of Java Republic Organic Herbal and Fruit Teas or Freshly Brewed Coffee.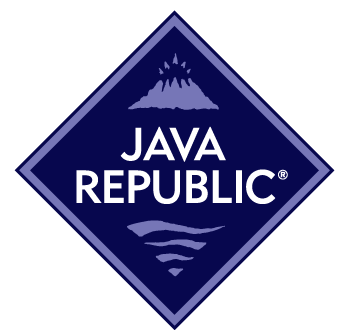 Java Republic Organic Tea Selection
Irish Breakfast Tea
Green Tea
Peppermint Tea
Camomile Tea
Bombay Chai
Mint and Lemon Tea
Orange Blossom & Honey Tea
African Rooibos Tea
Ginger Tea


+ 353-0-1-879-7888
Classic Afternoon Tea €45.90*

Prosecco Afternoon Tea (with glass) €59*
Prosecco Afternoon Tea (with bottle) €79*
Extras:
Prosecco Tree €49

Includes 9 glasses of Prosecco elegantly displayed on a tree.
Gin Tree €89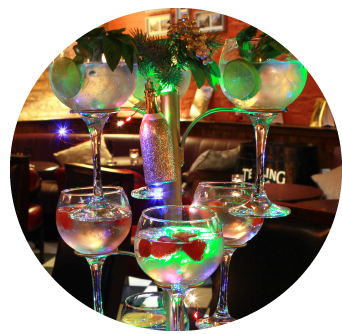 Try our festive Gin Tree which includes 9 glasses of Gin displayed on a tree.
*Per Person Sharing
Indulge in a Classic Afternoon Tea in the heart of Dublin with a selection of miniature sandwiches and desserts as well as traditional homemade scones with cream and jam.
Afternoon Tea at the Old Music Shop is served daily between 12 and 5pm, in our Georgian dining rooms at the Old Music Shop Restaurant, Castle Hotel Dublin during Christmas Season. Let your afternoon tea experience create memories.
Add an extra sense of occasion with our Prosecco Afternoon Tea with a glass or a bottle. Escape the hustle and bustle of Dublin City Centre, breathe in and savour the tea, sandwiches, scones and spend a delightful afternoon with friends or family.

"It's an old-fashioned place, so it felt very authentic - such a lovely homely atmosphere made it a break from hectic Dublin life. This is a little haven right in the city centre," Eile said of the Old Music Shop Restaurant on Open Table. For more reviews, check our Google, Trip Advisor and our Facebook pages.


+ 353-0-1-879-7888