Old Music Shop Restaurant | Just off Parnell Square North
Phone: +353 1 879 7888

Wedding Venue

A dream wedding venue in the heart of Dublin.
Let us look after your wedding reception.
The Old Music Shop Restaurant is unlike any other venue in the city centre, with several interesting spaces that can cater for up to 60 guests. We invite you to arrange a tour with us to see not only the restaurant spaces, but the Castle Vaults Bar, Garden Terrace and private dining room.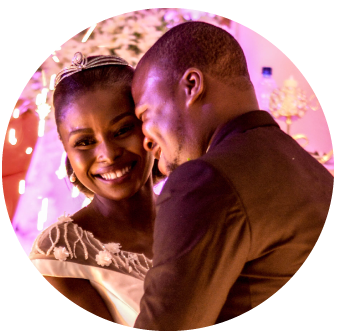 Weddings at the Old Music Shop Restaurant are bespoke. It's personal to you and it's personal to us.
We want you and your guests to have a comfortable and relaxed time, knowing that good food and good company await.
Our manager offers tailor-made wedding packages that will suit each couple's tastes and budget.
Please email tom@castle-hotel.ie to arrange a get together.
We will be happy to talk to you about a bespoke menu and your budget.
Laughter. Conversations. The clinking of glasses.
A shimmer and smiles. Knowing glances. Lighter steps. Even an old jig and song.
Every wedding is different and yet they each bring a warmth to our restaurant that we love. We are hopeless romantics.
Our team work hard to give a great service because we know we are sharing in the warmth you and your family bring on the day you get married. It's special for us and we hope you'll consider choosing the Old Music Shop Restaurant at the Castle Hotel to be your wedding venue.