Old Music Shop Restaurant | North Frederick St | Dublin 1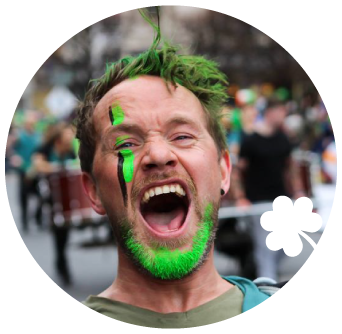 St Patrick's Day
Lunch Menu
Served 13:00 - 16:00 only | 3 Courses €25
Set Lunch Menu Available to Entire Table Only


Sparkling Shamrock
Prosecco | Midori | Fresh Melon Shape | Su E5 Supplement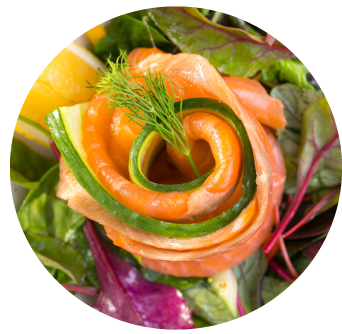 (V) Chef's Hearty Soup of the Day
Homemade Brown Bread | Wh M
(V) St Tola's Goat's Cheese & Fresh Figs
Rocket | Lemon & Honey Oil | Toasted Walnuts | M N
Baily & Kish Organic Irish Smoked Salmon
Cream Cheese | Lemon & Lime Oil | Capers | Homemade Guinness Brown Bread | F Su Wh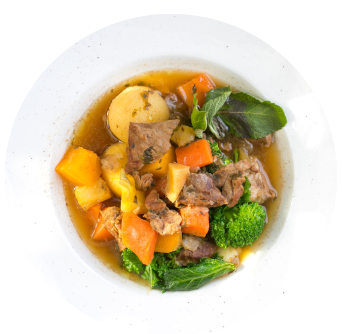 Traditional Irish Beef in Guinness
Turnip Crisps | Sweetened Carrots | Chef's vegetables & Potatoes | Ce M Su
Warm Chicken & Bacon Cobb Salad
Boiled Free Range Egg | Avocado | Mized Leaves | Roasted Baby Vine Tomatoes | Honey & Mustard Dressing | E Mu

Dublin Bay Fish Pie
Fresh Salmon | Fresh Cod | Smoked Coley | Fresh Cream | Chef's Potatoes & Vegetables | F Mu M Wh Su
Irish Lamb Stew
Bouquet Garni | Sweetened Root Vegetables | Chef's Potatoes | Ce M Su
(V) Vegan Falafels
Tabbouleh | Pickled Cabbage | Tomato Salsa | Roasted Baby Vine Tomatoes | Wh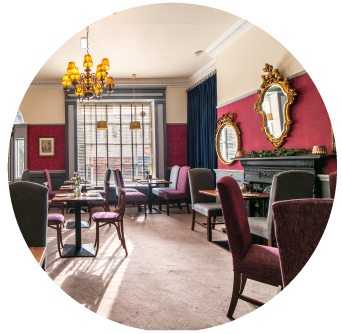 Chef's Vegetables | Side Salad | Onion Rings | Homemade Chips | 4Euro


St Patrick's Dessert Plate
Apple Crumble | Chocolate Brownie | Cheesecake | Caramel Sauce | Vanilla Ice-Cream | Toasted Pecans | M N Wh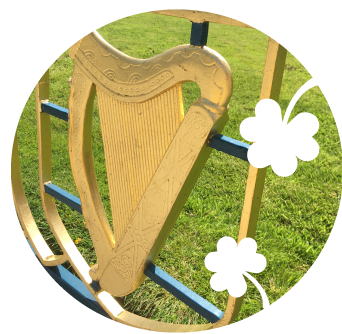 Wishing you a Happy St Patrick's Day!
The Castle Hotel Dublin, Dublin's Oldest hotel is home to the Old Music Shop Restaurant and Castle Vaults Bar and Restaurant and makes a perfect location during this years 2020 St Patrick's Festival to enjoy a bite to eat before or after the iconic Parade and during the 5 day festival.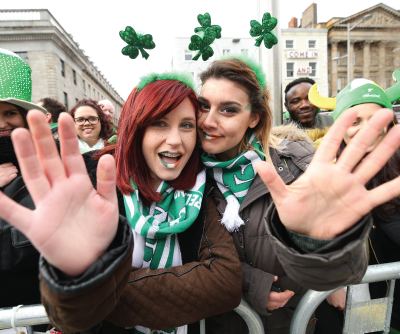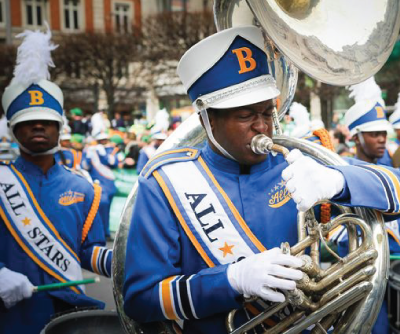 For as long as Dublin folk can remember the St Patrick's Day Parade has been a highlight of the year, starting at 12 noon and snaking through the city past iconic buildings and statues.
Local and international fesitval performers, dancers, artists, community groups and more put on the greatest pagent that will entertain and delight young and old. Spectators come early to get their pitch, some with step ladders! Children perched high on shoulders and even on Findlaters' Church railings.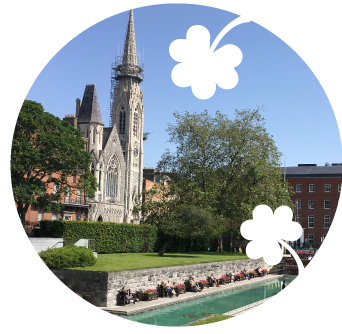 Our restaurant is situated in the cordoned off pedestrian zone for the festival parade, at the very start of parade route on Parnell Square North. We are a great place to eat if you have booked Parnell St Grandstand Festial Tickets.
We will be serving food and drinks (including green ones) throughout the day.
In delightful Georgian rooms, you will feel part of the excitement of a truly Irish tradition.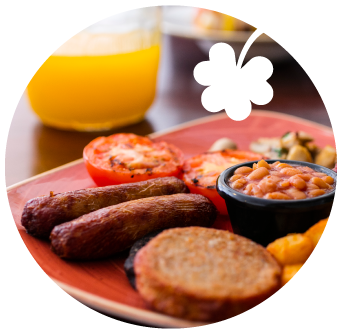 Everyone can join this Irish Celebration.
Merchandise will be on sale throughout the city but O Carrolls Gifts at the top of O'Connell St has some of the quirkiest.
Large Groups Welcome - Booking Essential
17. March. 2020



There will be food available all day. Click for more Menus.