Thanksgiving Dinner 2020
Set Menu
at
Old Music Shop Restaurant Dublin
& Castle Vaults Bar & Restaurant Dublin
North Frederick Street | Just off Parnell Square | Dublin 1
Thursday 26th November 2020
€25 3 Course Thanksgiving Dinner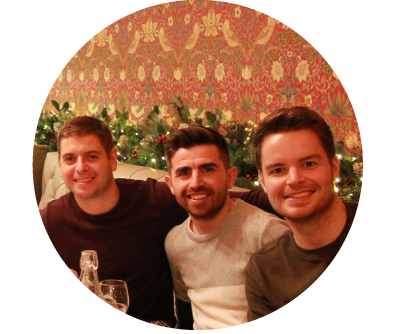 New England Clam Chowder
with Homemade Irish Brown Bread
Crispy Hot & Spicy Buffalo Wings
with Blue Cheese Dressing
(V) St Tola's Goats Cheese & Fresh Figs
served with ​Rocket | Lemon & Honey Oil | Toasted Walnuts
Baily & Kish Organic Irish Smoked Salmon Salad
Celeriac | Fennel | Walnut Oil


Turkey & Ham
Chilli Cornbread | Carrot & Sweet Potato Mash | Green Beans
Traditional Irish Beef in Guinness
Turnip Crisps | Sweetened Carrots | Chef's Vegetables & Potatoes
Oven Baked North Atlantic Salmon
Rye & Horseradish Crumble | Craft Cider & Shallot Cream | Chef's Vegetables & Potatoes
(V) Vegan Falafel Salad
Homemade Tabbouleh | Hummus | Pickled Cabbage |Tomato Salsa
9oz Irish Ribeye Steak
€7 supplement
Sautéed Mushrooms & Onions | Brandy Peppercorn Sauce | Homemade Chips | M Su
Steaks may take up to 30 minutes
Our Beef is farmed from Limousin Cattle in County Tipperary, Ireland.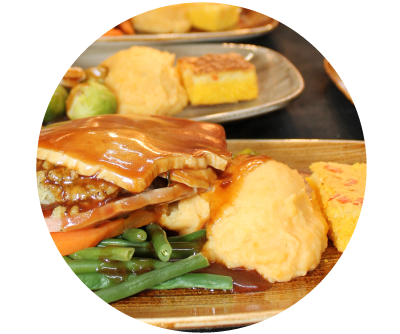 Chef's Vegetables | Side Salad | Onion Rings | Champ Mash | Homemade Chips | Skinny Fries
Portion €5


Chocolate Fudge Brownie
Salted Caramel Ice-Cream | Caramel Popcorn | Chocolate Sauce
Washington State Pumpkin Pie
Maple & Pecan Cream
Oreo or Malteaser Sundae
Chocolate Sauce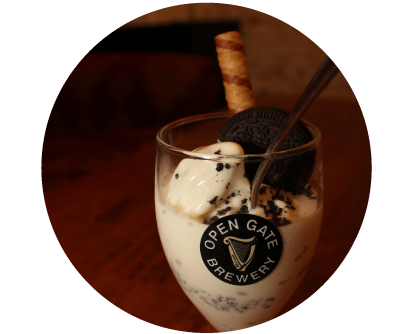 Speciality Tea & Coffee
From €2.50

Pink G&T
€9.50
Gordon's Pink Gin Aromatic Tonic & Fresh Strawberries
Castle Irish Coffee
€8.50
Join us at the Old Music Shop Restaurant and the Castle Vaults in the Castle Hotel, Dublin
Thanksgiving Weekend for a night of great food.
Thursday 26th - Dinner Set Menu from 5pm


Enjoy American favourites with a choice of Irish classics in our spacious Georgian dining rooms. Our musical playlist will celebrate Thanksgiving with some Americana songs alongside traditional Irish music.


Or Book Direct with yvonne@castle-hotel.ie or Tom/ Trevor on + 353 (0) 1 879 7888
The above menu is based on our successful 2019 Thanksgiving menu. Due to Covid19 we will be offering Thanksgiving Dinner subject to restrictions applied in Dublin, during the pandemic. Current Level 3 guidelines allow 15 members of the public to sit in our outdoor heated courtyard garden while they dine.
This menu will also available for Castle Hotel residents who will dine in the Castle Vaults Bar and Restaurant.


If you'd like to book our Thanksgiving Hotel Accommodation package which includes welcome drink on arrival, Thanksgiving Dinner, Full Irish Breakfast and Late Check Out for €149 please visit Castle Hotel Dublin.