Served 11:00 - 16:00 Saturday and Sunday
Old Music Shop Restaurant | Off Parnell Square North
+353 1 879 7888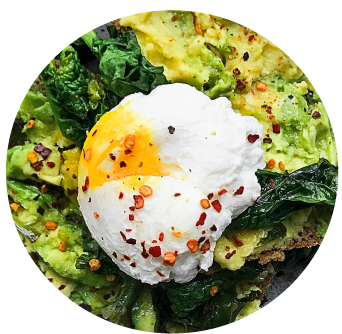 Eggs Benedict €11
2 poached eggs | Wilted Baby Spinach | English Muffin | Hollandaise | Grilled Tomato
(V) Avocado and Poached Eggs €10
English Muffin | Hollandaise | Rocket | Grilled Tomato | Fresh Chilli
Eggs Royale €12
2 poached eggs | Baily & Kish Organic Smoked Salmon | English Muffin | Hollandaise | Rocket | Grilled Tomato
(V) Eggs Florentine €10.50
2 poached eggs | Wilted Baby Spinach | English Muffin | Hollandaise | Grilled Tomato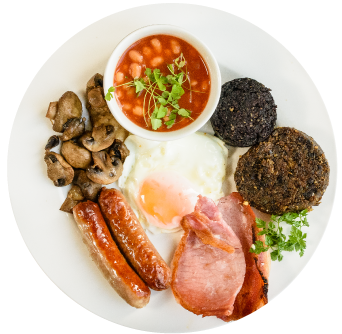 Full Irish Breakfast* €11.50
Poached Egg | 2 Bacon | 2 Sausages | Baked Beans | Black & White Pudding | Mushrooms
| Hash Browns | Toast or Irish Brown Bread |
OMS Short Irish Breakfast* €9
Poached Egg | Bacon | 2 Sausages | Baked Beans | Toast or Irish Brown Bread |

(V) Vegetarian Breakfast* €9
2 Poached Eggs | Baked Beans | Hash Browns | Toast or Irish Brown Bread |
* Cooked Breakfast items above served from 11am until 12pm.
All our cooked breakfasts are served with Breakfast Tea or Java Republic Filter Coffee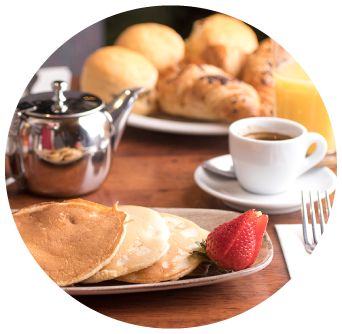 Pancakes €6
3 Stack | Maple Syrup
Cooked to order - Allow up to 20 mins during busy periods
Irish Oat Porridge €5
Seasonal Fruits | Honey
Homemade Scone & Tea €5
Your choice of Java Republic Black Tea or Herbal Tea
Selection of Pastries and Cakes
Check out our display or ask your server for more details.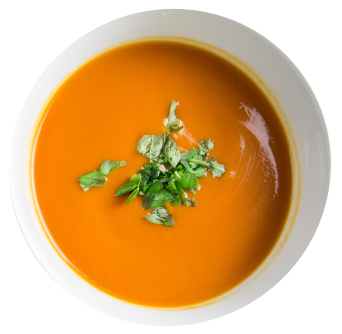 Today's Soup €6
Homemade Brown Bread
Hot & Spicy Buffalo Wings €8.50
Blue Cheese Dressing
As a Main Course €13.50
Baily & Kish Organic Irish Smoked Salmon €11
Lemon & Lime Oil | Capers | Homemade Guinness Brown Bread
Seafood Chowder €8.50
Fresh Salmon | Fresh Cod | Smoked Coley | Potato | Onion | Fresh Cream | Homemade Guinness Brown Bread
St Tola's Goat's Cheese & Fresh Figs €8.50
Rocket | Lemon & Honey Oil | Toasted Walnuts
As a Main Course €13.50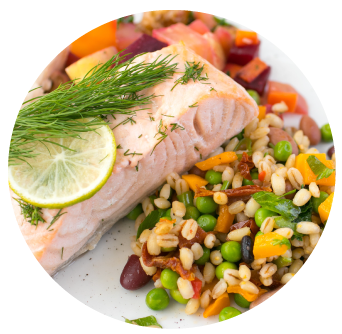 Warm Chicken & Bacon Cobb Salad €14.50
Boiled Egg | Avocado | Mixed Leaves | Roasted Baby Vine Tomatoes | Honey & Mustard Dressing
(Vg) Superfood Salad €12.50
Rocket | Spinach | Broccoli | Cucumber | Beetroot | Crispy Quiona | Garen Peas | Cheery Tomatoes | Basil | Blueberries | Toasted Seame & Sunflower Seeds | Citrus Oil
(Vg) Vegan Falafel Salad €11.50
Tabbouleh | Pickled Cabbage | Tomato Salsa | Roasted Baby VIne Tomatoes | Rocket
All Salads are served with the House Breadbasket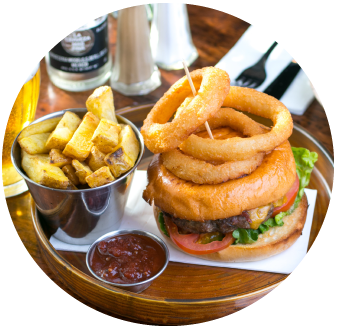 Fresh Cod & Chips €15
5 Lamps Dublin Craft Beer Batter | Tartare Sauce | Garden Salad
Bacon Cheeseburger €14
Brioche Bun | Lettuce | Tomato | Onion Rings | Homemade Chips
Traditional Roast Stuffed Turkey and Ham €14
Cranberry & Sage Stuffing | Red Wine Gravy | Chef's Potatoes & Vegetables | M


€4
Side Salad / Onion Rings / Skinny Fries / Homemade Chips


Glass of House Wine €6.50 | Soft Drinks from €2.50 | Homemade Scones €3

Our Weekend Brunch is served between 11am and 3pm with a selection of favourites such as Full Irish breakfast, Dubliner Omelette, Poached Irish Salmon Salad and the ever popular Poached Eggs and Avocado.
The Old Music Shop Restaurant Brunch menu is a great combination of lunch and breakfast dishes.
Ask your server about our Organic Tea and Coffee Selection from Java Republic.
Looking for the best brunch in Dublin? Look no further, as you relax in our quiet, quirky and cosy restaurant for Saturday brunch or Sunday brunch in the city centre. For special occasions, the Old Music Shop Restaurant, Dublin 1 has bespoke weekend brunch deals and set menus. During December, enjoy Christmas staple Turkey and Ham.

For groups or for your special event such as a birthday, we can tailor a brunch menu for you.
For Allergens Please see our Printed Menus in the Old Music Shop Restaurant.