Served 17:00 - 18:45 | 7 Days | Just off Parnell Square
Old Music Shop Restaurant
Near Gate Theatre | Near O'Reilly Theatre




This December, at the Old Music Shop Restaurant, enjoy a great value early bird menu that includes favourites such as Turkey and Ham.


Chef's Hearty Soup of the Day
With Homemade Guinness Brown Bread (Wh, M)
(V) St Tola's Goats Cheese & Fresh Figs
With ​Rocket |Lemon & Honey Oil |Toasted Walnuts (M, N)
Baily & Kish Organic Irish Smoked Salmon
Cream Cheese | Lemon & Lime Oil | Capers | Homemade Guinness Brown Bread | F, Wh, Su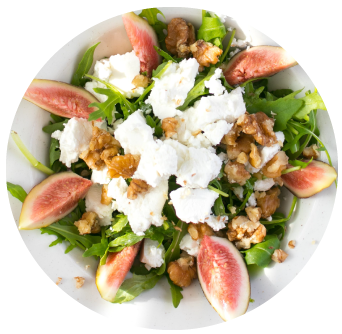 Traditional Irish Beef in Guinness
Turnip Crisps| Sweetened Carrots | Chef's Vegetables & Potatoes |Ce Su M
Supreme of Chicken
Lemon Stuffing | Ha'penny Bridge Gin Sauce | Chef's Potatoes & Vegetables | Su Wh
Oven Baked North Atlantic Salmon
Rye & Horseradish Crumble | Craft Cider & Shallot Cream | Chef's Vegetables & Potatoes | Wh, Ry, F, M, Mu, Su |
(V) Vegan Falafel Salad
Homemade Tabbouleh | Hummus | Pickled Cabbage |Tomato Salsa (N, Wh)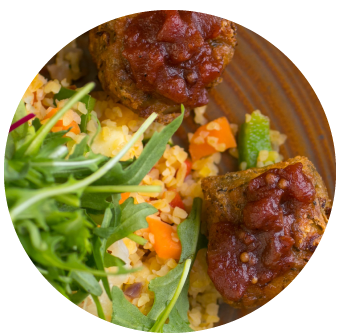 Chef's Vegetables | Side Salad | Onion Rings (Wh) | Champ Mash | Homemade Chips | Skinny Fries
Portion €4

Apple & Cinnamon Crumble
Vanilla Ice-cream | Caramel Sauce | Toasted Pecans (N, Wh, E, M)
Chocolate Fudge Brownie
Salted Caramel Ice-cream | Caramel Popcorn (Wh, M, E)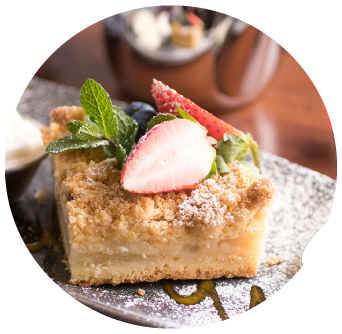 Rockshore Irish Lager
€6.80 (Su)
Open Gate Citra IPA
€6.80 (Su)
Alska Berry Cider
€6.80

Barista Gourmet Organic
Tea & Coffee
From €3

Pink G&T
€9.50
Gordon's Pink Gin | Aromatic Tonic
Irish Coffee
€8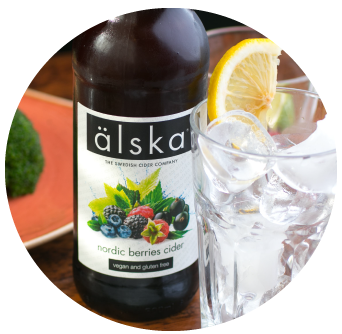 We look forward to you joining us at the Old Music Shop Restaurant for our Early Bird | Pre-Theatre Menu before you catch a performance at the nearby theatres. To offer such great value, this Pre-Theatre Menu is available to the entrie table only.
(V) = Vegetarian


Print A4 Pre-Theatre Menu PDF Here
Set Early Bird Dinner | Pre-Theatre Menu available to entire table only
The Old Music Shop Restaurant is near the Gate Theatre and O'Reilly Theatre and Teacher's Club - only a 1 minute walk away.
We are also conveniently in walking distance from the Abbey Theatre - 5 minutes.

When you are looking for a restaurant near Croke Park - you'd be surprised to learn we are only 1km away. This takes 15 minutes walking to the Cussack Stand.
Please let us know which show you are attending -
We wish to ensure you have enough time to enjoy your meal and comfortably reach the theatre to take your seats.