Outdoor Dining in our Garden Terrace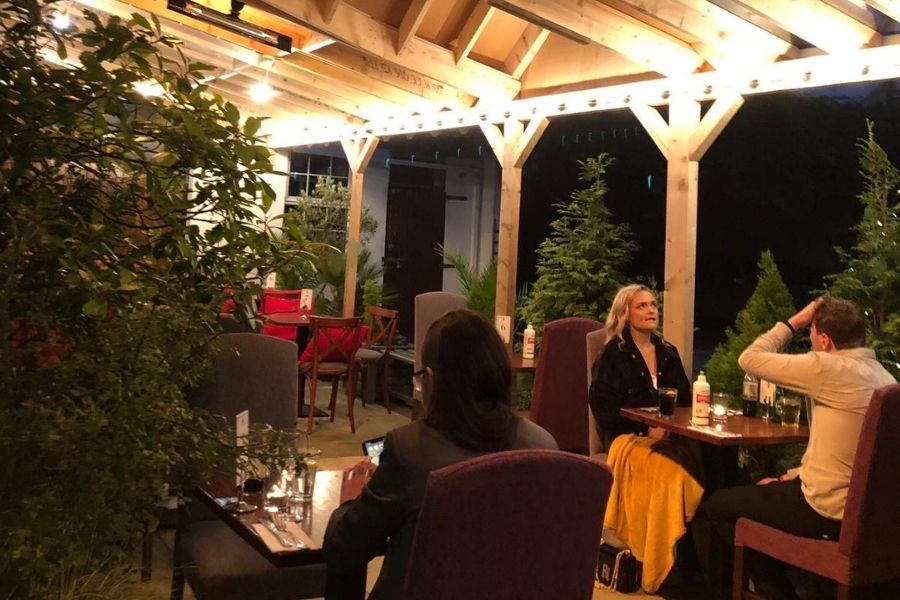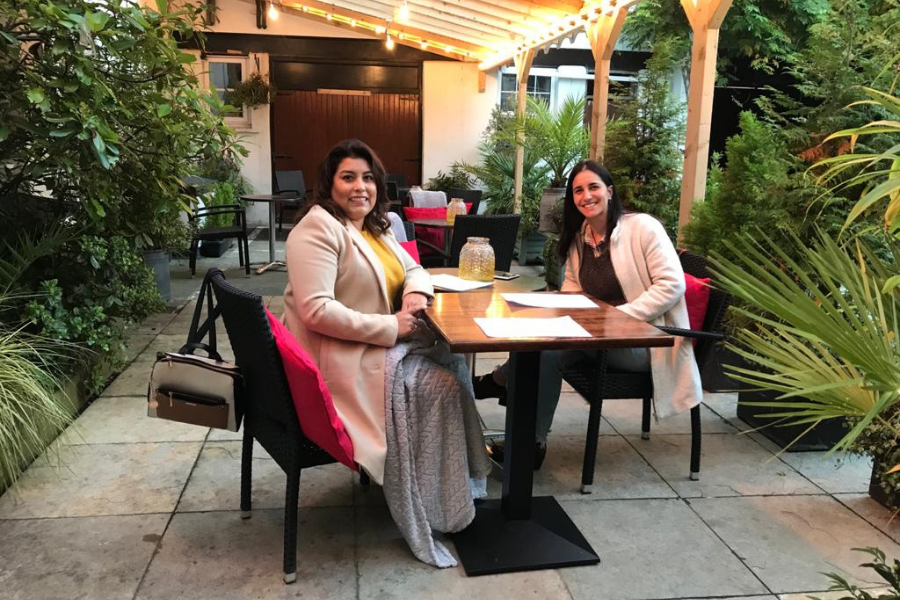 New Dining Experience
Dining in Dublin City Centre has changed. Now Al fresco Dining, or Outdoor Dining is on the menu all year around. Dine comfortably in our Newly refurbished Courtyard Garden Terrace.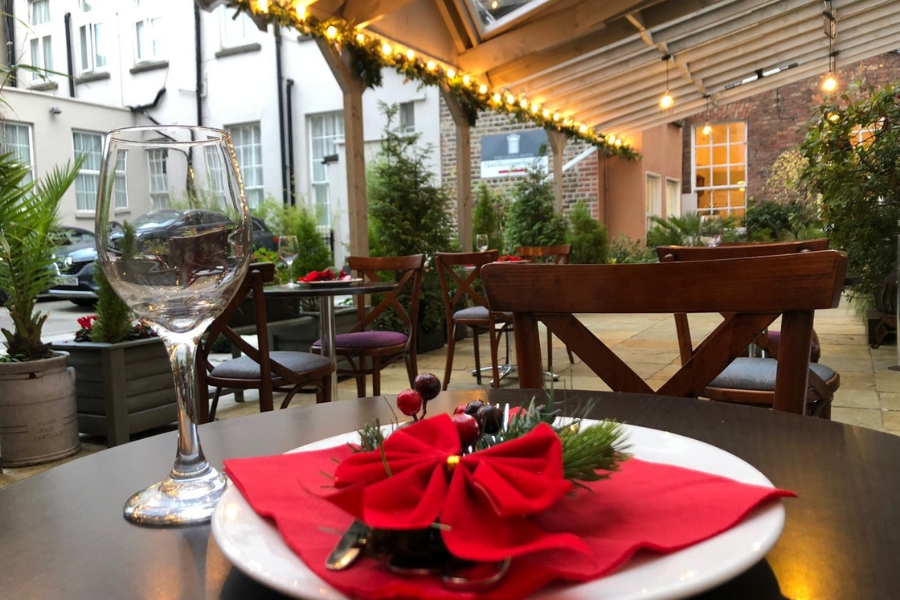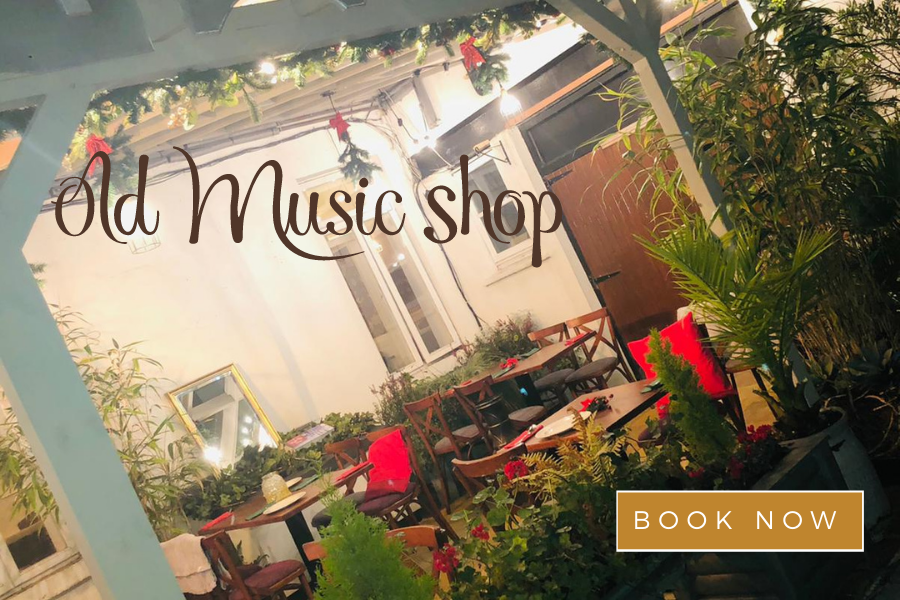 Casual Comfortable Christmas Dining
We hope you will choose to dine with us this winter and enjoy Festive Afternoon Tea or Christmas Dinner in our Courtyard Garden Terrace. Heaters are placed conveniently throughout the space. We also provide blankets. Learn more about our Covid19 Safety Measures. We're located just off Parnell Square and patrons are asked to use our Castle Hotel entrance on Great Denmark Street during 2020 and 2021 to allow safe dining.
Book Now
Book through Open Table, by email on info@oldmusicshop.ie or call. Phone: +353 1 879 7888
Old Music Shop Restaurant
At The Castle Hotel, Great Denmark Street, Dublin 1